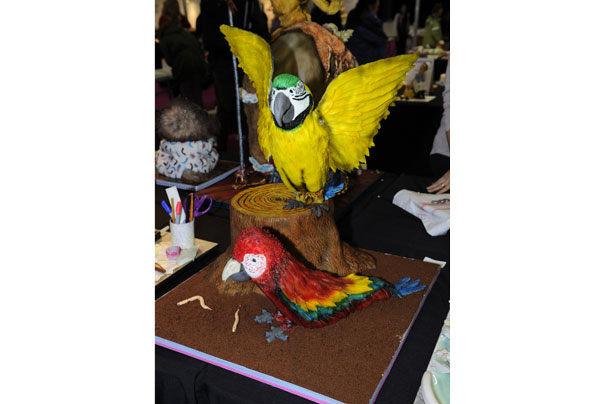 Polly want a cracker?
Wow. Just wow. We can't believe that these two parrots aren't actually parrots, they're cake! Displayed at the Cake International in Manchester, it was more like visiting the zoo with this cake.

We don't know if we'd have the guts to cut into it though - it's just too real!