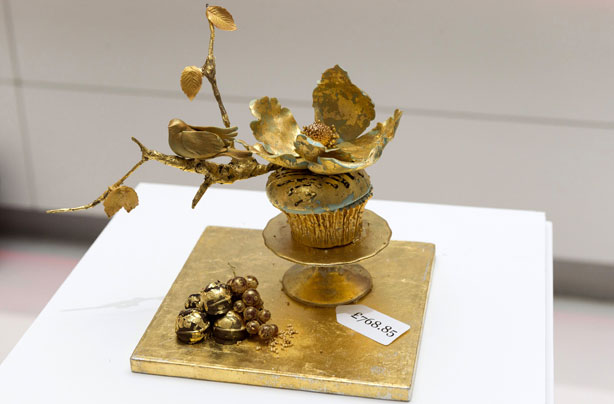 Is it gold? Is it art? No, it's cake!
Cast your eyes on this! 'What is it?!' we hear you cry! Well, goodtoknowers, it's not art, or gold, this is in fact the world's most expensive cupcake. It was made with Hawaiian AA tea, Chateau Yquem wine, Ritz scoffer and Charbonnel et Walker chocolates (don't worry, we hadn't heard of most of those things either!) It was created by Rosalind Murphy and would set you back a seriously impressive, £768.85.

There's not much more we love than a good slice of cake - but over £700 for a cupcake does seem a little pricey!