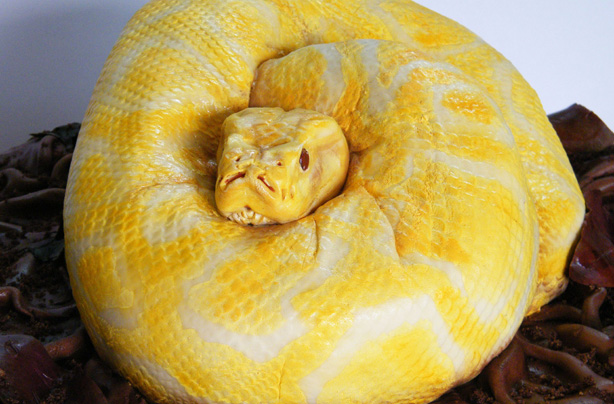 Warning! This cake may bite!
Yes, this really is a cake! This deliciousssss snake cake was a birthday surprise for creator Francesca Pitcher's 6-year-old daughter who had taken a shine to an enormous albino Burmese python at her recent visit to the zoo.

Some of the adults at the party wouldn't let their kids go anywhere near it just in case it was real! We don't blame them - eek!