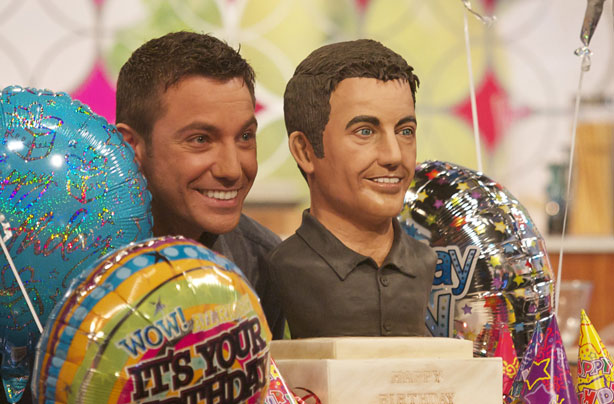 Gino's got a twin!
Ladies, we all love a bit of Gino D'Acampo on our television screens every now and then but imagine if he had a twin (yes, take a moment to really think about that!).

Michelle Wibowo, one of Gino's biggest fans, decided to go one step further than the rest and made him a life-sized replica of his head using cake.

There is a slighty creepy element to it, but then again it is Gino, so we'll let him off!