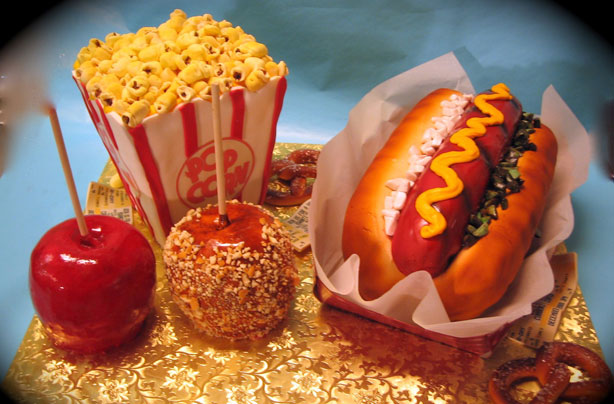 Do you want mustard with that?
Everyone loves classic funfair-style food. From the mustard-packed hot dog to the towering stack of popcorn, this funfair food is one of a kind.

Created by baking genius Debbie Goard, we just can't seem to get our heads around each item being made from cake... AMAZING!