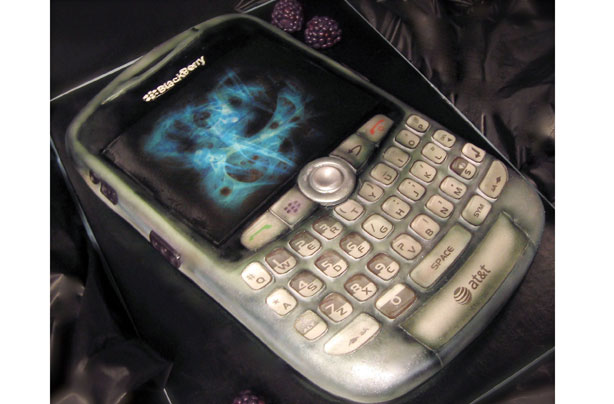 Blackberry cake (it works both ways!)
Er excuse me, you forgot your mobile ph... wait a second! Is that cake?!

Has your jaw dropped in amazement yet? This cake is the exact replica of a Blackberry mobile phone down to every last detail. Made by San Francisco's finest, Debbie Goard, this cake was made for one very lucky customer. Wouldn't the world be a better place if everything was made from cake? Hmmm...