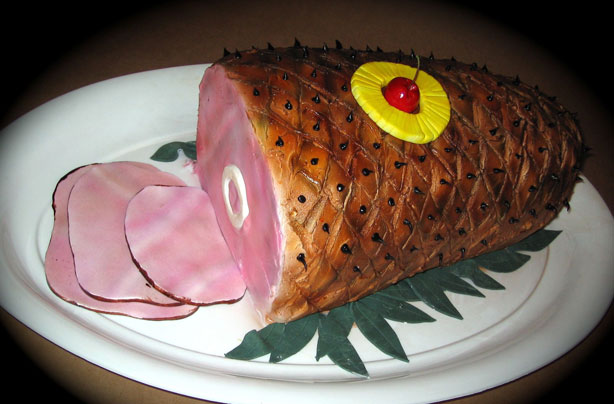 Dinner and dessert in one
Cooking a roast dinner for the family this weekend? Why not throw a spanner in the works and make this lifelike roast ham cake? They wouldn't see it coming!

We're hoping this cake is not ham flavoured, but when it looks that good, we'd probably still eat it! This cake was made by a baker for a customer who decided they wanted a ham birthday cake - what a weird request!