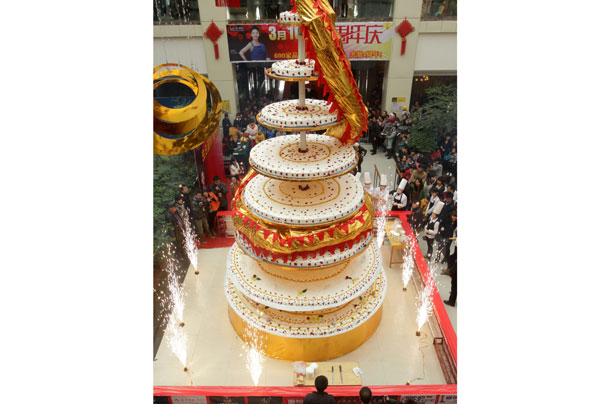 Tallest cake in the world
Wow! This is (according to Guinness World Records, 2012) the tallest cake in the world! This 8 metre high cake created in China is made from; 500kg of eggs, 260kg of flour, 200kg of cream, 100kg of fruit and 80kg of chocolate... phew - that's a lot!

The cake also weighed 2 tonnes and was made by 20 chefs in 24 hours - and we still can't believe it's cake!