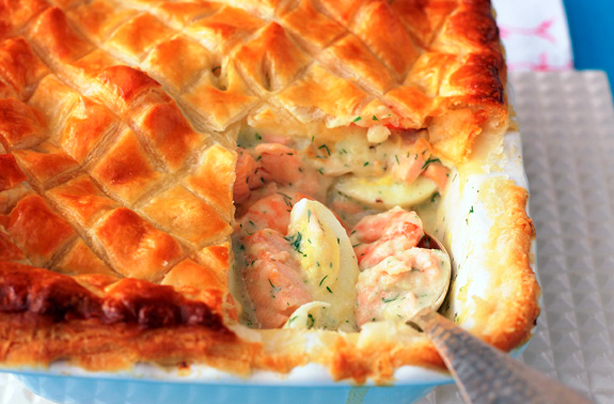 Luxury fish pie
This
luxury fish pie
is a hearty, creamy and simple meal that the whole family are sure to enjoy this Mother's Day. With a crisp, buttery pastry and plenty of chunky filling, this pie is an all-round pleaser that both the kids and adults will devour.
Serve with boiled new potatoes and greens like tenderstem broccoli or green beans for a healthy finish.
Top tip
: This pie will serve up to 6 people but, if you're feeding more, make it in a larger dish with and add more filling.