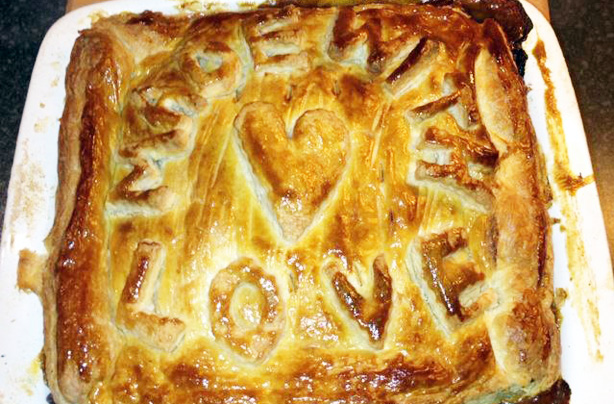 Tiffany Crawford
goodtoknow user Tiffany Crawford wrote this poem to go with her Mum's steak and mushroom pie:

'When I was just a little girl,
my mummy made for me
a special hugs and kisses pie
this is the recipe.
Take a sprinkling of mother's love
and a touch of tender care
mix together softly and leave awhile there.
Now add all sorts of feelings,
laughter happiness and tears
tenderness and kindness
mix together over years.
A tiny touch of crossness
and the odd spoonful of worry
stir that altogether,
take your time no need to hurry.
But by far the most important part
of this mixture is you'll find,
is make it full of happiness
love and laughter, peace of mind.
It must overflow with goodness,
words of wisdom spilling out
encouragement and confidence
never room for any doubt.
And when you think that you are ready
put all these things together,
and what got is a mothers love
that is with you for ever and ever.