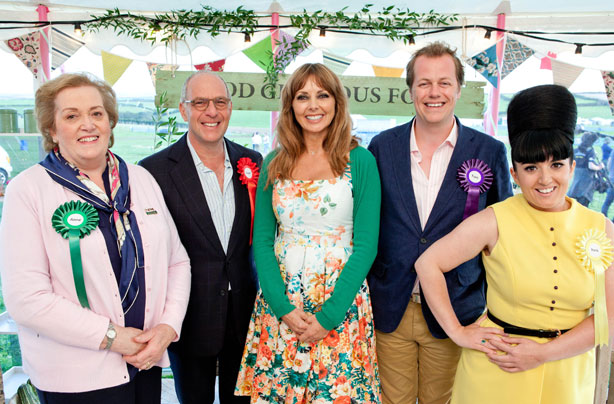 Recipes from Food Glorious Food
New cookery show
Food Glorious Food
celebrates the best of British food so we thought - we really should have a few of these recipes!
The four judges,
Loyd Grossman, Tom Parker Bowles, Anne Harrison and Stacie Stewart searched the whole country in stages to find the best regional dishes before pitting them against each other in an X Factor style content - very tense!

Cakes, puddings, mains - these judges have seen the lot and we've got the recipes. We selected 3 of the tastiest recipes from the show so you can cook along as you watch (or make before and settle in front of the TV with a tasty treat.)

These recipes are tried and tested by the contestants and are family favourites so you know they're good'uns. Is the winning dish amongst our selections? Only time will tell! But one thing is for certain - they're definitely winners with us. An apple toffee pie, a booze-filled tart and a classic raspberry cheesecake - out sweet tooth is going into overdrive just thinking about them!

We've even got a few scrumptious cake recipes from our favourite beehived judge too! Click through our gallery to see Stacie's take on the red velvet, carrot cake and her delicious summer raspberry, rose and vanilla cake.