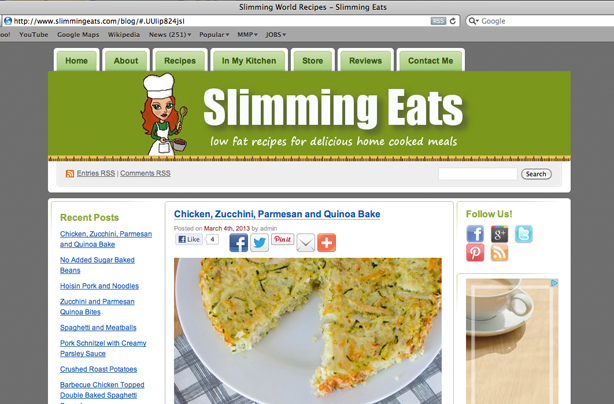 Slimming Eats blog
Theme?
Slimming Eats blog aims to provide low-fat recipes for delicious home-cooked meals - and the site is full-to-bursting with just that! What's great is that the site is run by someone who has lost weight and kept it off by following these tasty and healthy recipes.


Why we love it?
This blog is the ultimate place to head if you're on a diet. What we love most is that each recipe has a nutritional information section underneath it which makes it so easy to keep track of calories. Plus, if it's a
Slimming World
diet that you're on then it includes the syns for each recipes too.
Visit it:
slimmingeats.com
Follow on Twitter:
@SlimmingEats