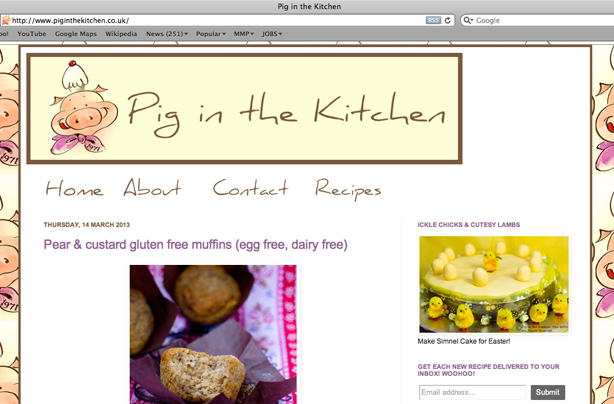 Pig in the Kitchen blog
Theme?
Pig in the Kitchen is a blog run by Mel, whose fourth child was born allergic to milk, eggs, Brazil nuts, mustard and most pollens. This meant a complete overhaul in the way Mel cooked (and baked) for the whole family and this blog is there to help others who are living with allergies.


Why we love it?
This blog is living proof that suffering from allergies doesn't have to stop you from eating a delicious range of food. The majority of recipes on the site can be made gluten-free and/or vegan. Mel can whip up a tasty egg-free, dairy-free and gluten-free cake and, for that alone, we think she deserves a little recognition!

Visit it:
piginthekitchen.co.uk
Follow Mel on Twitter:
@Piginthekitchen