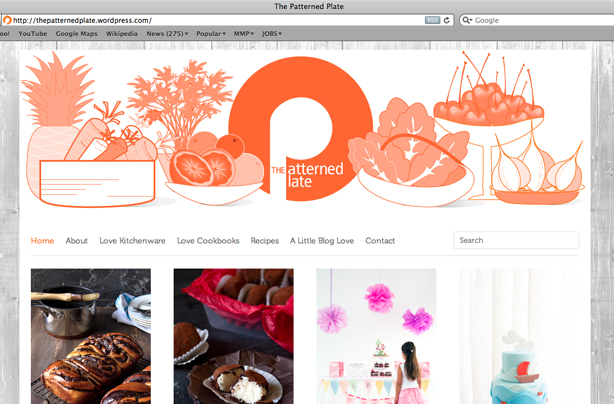 The Patterned Plate blog
Theme?
Caroline will tell you that her blog is 'pretty much a mish mash of food from everywhere' - but, we couldn't think of anything better. She was born in India, married a Scot and is now living in Qatar - so it's not hard to see how her blog is a 'mish-mash'. From baking to curries, irresistible desserts and breakfast to die for, the Patterned Plate really does have it all - and what a fitting name for the blog!


Why we love it?
The range of dishes, the layout, how hungry it makes us (!) - we could go on... quite frankly, what's not to love?!


Visit it:
thepatternedplate.wordpress.com