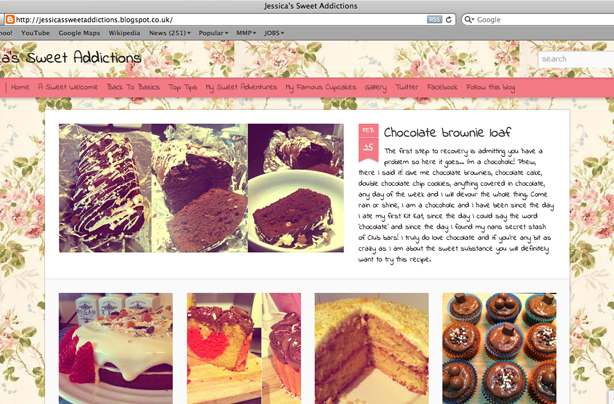 Jessica's Sweet Addictions blog
Theme?
Jessica's Sweet Addictions is a blog by goodtoknow's very own Recipes Assistant. Working for a recipes website might give it away a little, but, in case you hadn't worked it out, she's a baking addict! Chocolate, sugar and anything that looks pretty and Jess will be interested, so her blog is dedicated to writing about her experiments in the kitchen and bringing you the recipes to whip up some of her delicious treats in your own kitchens.


Why we love it?
We don't just love this blog because it's run by one of the team here at goodtoknow (although the sweet treats she brings us don't do any harm in swaying us). We love it because Jess's recipes are creative, fun, easy to follow and, we can tell you from personal experience, very tasty!


Visit it:
jessicassweetaddictions.blogspot.co.uk
Follow Jess on Twitter:
@oftenginger