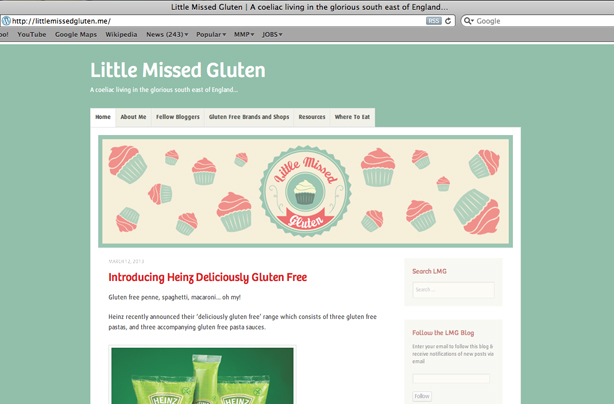 Little Missed Gluten blog
Theme?
The main purpose of this blog is to support anyone with coeliac disease - along with being a record of learnings and recipes for Laura, who runs the blog. After being diagnosed with coeliac disease in 2012, Laura has been learning how to live with the disease and you can follow that journey on her blog. From good shops and brands to try, places to eat out and tasty recipes, this blog really is a great source for of knowledge and support from anyone in the same situation.


Why we love it?
As coeliac disease becomes more and more common, it's essential that the right support is out there. Blogs like Laura's, that show the whole journey and how living with the condition is possible, are great for other people diagnosed. Plus, the recipes that she whips up are so tasty that non-coeliacs can get inspiration and make their own versions too.
Visit it:
littlemissedgluten.wordpress.com
Follow Laura on Twitter:
@noomie82