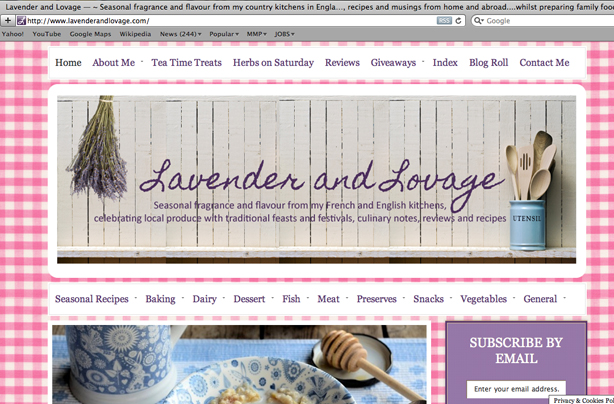 Lavender and Lovage blog
Theme?
Karen's blog is all about using local and seasonal products to make the most delicious dishes you can imagine. Karen was born in South Africa, she then moved to England (where she's lived all over), she lived abroad several times when she was younger and now she splits her time between the South West of France and North Yorkshire. So it's fair to say she's seen a bit of the world - and it shows! Karen grows most of her own vegetables and all of her own herbs and uses them to make everything from delicious pastry fillings, to desserts, and gorgeous main dishes.


Why we love it?
We love that Karen really focuses on using local products, or ones that she has grown and her blog is so well established we would bet that
everyone
would be able to find a dish that leaves their tummy rumbling!


Visit it:
lavenderandlovage.com
Follow Karen on Twitter:
@KarenBurnsBooth