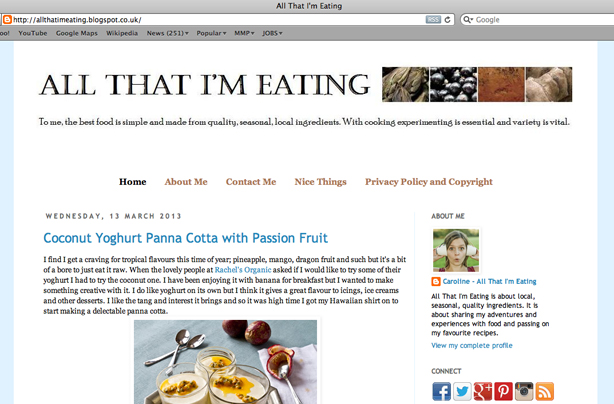 All That I'm Eating blog
Theme?
Caroline used to hate food. But, one day, she ordered a cookery book that was entirely vegetable orientated and that changed everything. She now has a little vegetable patch so that she can grow some of her own fruit and vegetables too. This blog brings her adventures with food (some successes in the kitchen, and some mishaps too) and reviews of restaurants.


Why we love it?
We love how important Caroline thinks it is to experiment with food. It means that her blog is jam-packed with a wide array of healthy, tasty, naughty and generally delicious ideas that we think everyone would be able to attempt in the kitchen.
Visit it:
allthatimeating.blogspot.co.uk
Follow Caroline on Twitter:
@AllThatImEating
Where to next?

-
Dinner of the Day
ideas
-
Baking recipes
-
Cooking with kids recipes