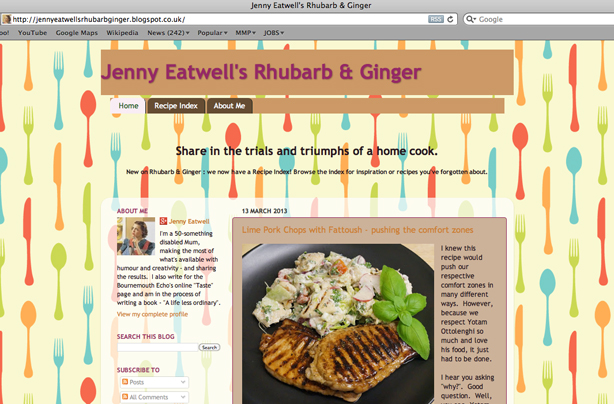 Jenny Eatwells Rhubarb & Ginger blog
Theme?
Jenny's blog is packed full of tasty dinner ideas for every occasion, from quick recipes for busy week nights to gorgeous dishes that you can spend time over on the weekends. There are plenty of savoury dishes and Jenny isn't afraid to be experimental with the meats she uses - don't miss her desserts that make the perfect sweet for afters.

Why we love it?
There is such a wide range of recipes - and the recipe index makes them easy to find too. Every time we look at this blog we are inspired to try something new.

Visit it:
jennyeatwellsrhubarbginger.blogspot.co.uk
Follow Jenny on Twitter:
@JennyEatwell