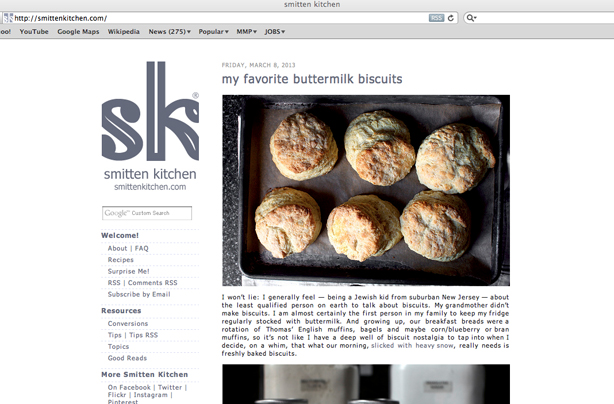 Smitten Kitchen blog
Theme?
This New York-based blog promises comfort food at its best.With tutorials on the simple techniques that aren't actually that easy to master and recipes for someone that wants to create tasty dishes from basic ingredients, this blog is a winner.

Why we love it?
Deb, who runs the site, is full of knowledge about all different kinds of foods and that really comes across in the recipes that she posts. The dishes look impressive yet the step-by-step pictures make them really easy to follow so you can get it right. The pictures on each post will leave you in a mouth-watering state wanting to eat that dish, immediately!

Visit it:
smittenkitchen.com
Follow Deb on Twitter:
@thesmitten