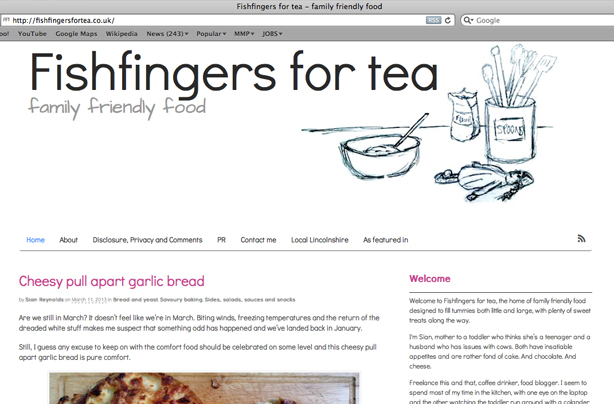 Fishfingers for tea blog
Theme?
Fishfingers for tea is a real family food blog - if you're after a recipe for tea then this is where to head. Sian is married and has a little girl so her dishes aim to fit into a busy schedule and be affordable, all while satisfying the different members of the family along the way.


Why we love it?
Sian doesn't claim to be a 'foodie', but what she will say is that she loves food. The food is simple, easy to make, delicious and exactly the kind of thing that we love to see on our plates each night for dinner.


Visit it:
fishfingersfortea.co.uk
Follow Sian on Twitter:
@fishfingers4tea