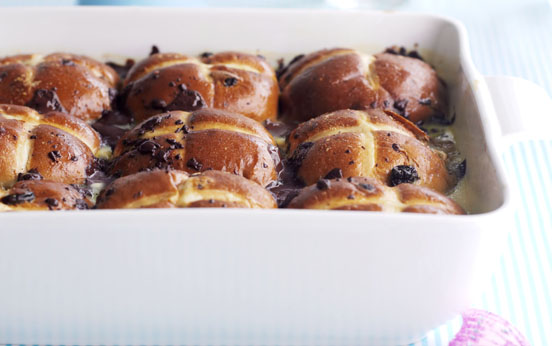 Easter dessert recipes
Treat your whole family to an extra special Easter dessert with one of our impressive recipes. We've got lots to choose from including cheesecake, torte and more. Easter is a time for eating. If you haven't had enough sweetness with all that chocolate, you should treat the family with a special Easter dessert.
On Easter Sunday and Monday it's traditional to have a lovely big meal with the family - and we know the perfect way to finish it off. If you've overdone it on the chocolate, a light creamy mousse, cheesecake or trifle is a nice end to a meal. If you just can't get enough of the dark stuff (it's only once a year), you can melt down some of the leftover Easter eggs to make a soft chocolate fondant, tart or some gooey brownies.
Light spring flavours like lemon and elderflower give your standard desserts a fresh twist and a scattering of fresh flowers, chicks or mini eggs on the plate will make it feel nice and seasonal.
So if you're throwing a lunch for the family or visiting someone else, a freshly-prepared dessert is always a welcome treat. If you spot any recipes you like the look, pop them in your
online recipe book
so you can find them easily when it comes to cooking.
Click through our gallery of Easter dessert recipes
...
First on the list is this delicious chocolate hot cross bread and butter pudding. We've shown you a hot cross bread and butter pudding - but how about adding a little chocolate into the mix? Sit the hot cross buns in a freshly made custard and drizzle over melted chocolate.... mmmmmmm!
Get the recipe:
Chocolate hot cross bread and butter pudding