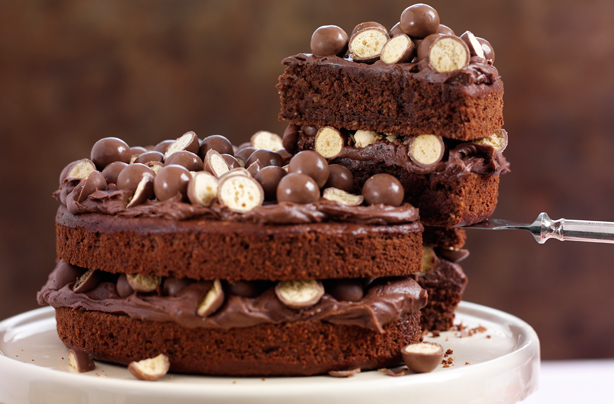 11. Maltesers chocolate cake
Good for:
Getting that chocolate fix.
Flavours:
The crunchy honeycomb and chocolate combination of Maltesers give the rich chocolate sponge real bite.
Time it takes to make:
1hr 10mins
Why we love it:
Maltesers are a naughty addition to most bakes and they always raise a smile when you serve up a cake topped with them. This cake even has them crushed into buttercream in the middle - delicious!
You say:
'Very easy to make, tastes fantastic, it didn't last long in our house!'
goodtoknow user Sue.
Get the recipe:
Maltesers cheesecake