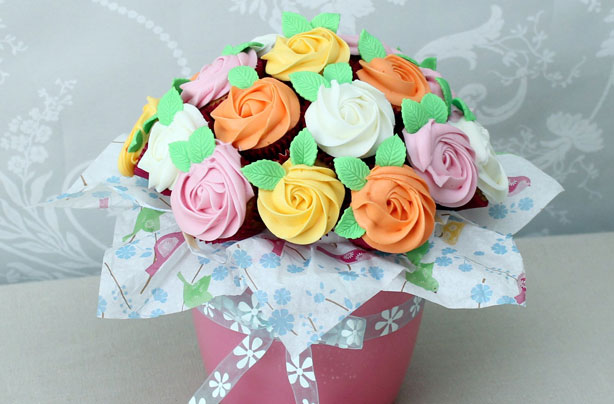 9. Cupcake bouquet
Good for:
Showing someone how much you care.
Flavours:
Whatever you want! These pretty cakes can be flavoured with lemon, chocolate, orange or just simple vanilla.
Time it takes to make:
1hr 50mins
Why we love it:
It's just so pretty! Why just get flowers when you can get flowers that you can also eat! Much, much easier than it looks, this simple recipe shows you how to assemble and decorate your cupcakes into this pretty arrangement.
Top tip:
If you're not too steady with the piping bag you can by ready made flower cupcake toppers.
Get the recipe:
Cupcake bouquet