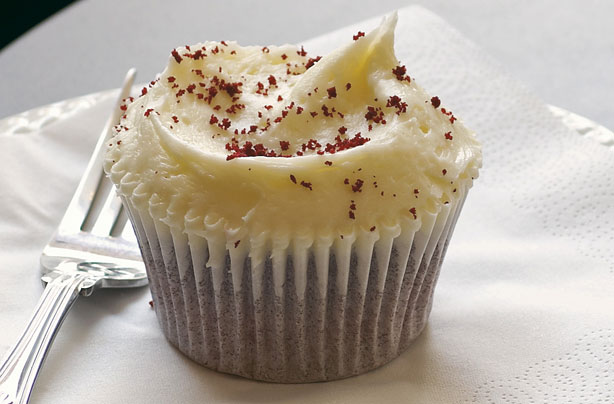 6. Red velvet cupcakes
Good for:
When you want to show off a little bit.
Flavours:
Rich and chocolaty sponges topped with a luxurious cream cheese frosting.
Time it takes to make:
45mins
Why we love it:
There's just something so satisfying about biting into a cupcake and seeing that lovely ruby red colour. It's a little tricker than your standard cupcake but it's more than worth it.
Top tip:
The ingredients for these cupcakes will also make a 2-tier sponge cake if you fancy a larger slice.
Get the recipe:
Red velvet cupcakes