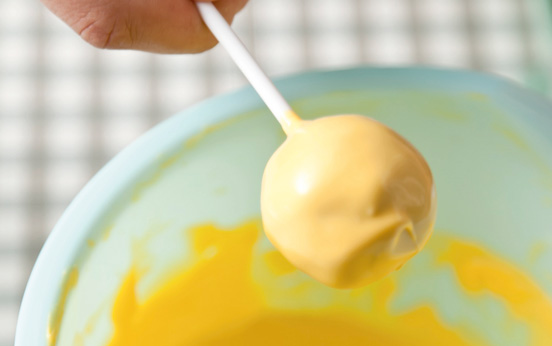 5. Cake pops
Good for:
Kids parties and buffets
Flavours:
You can make these cake pops with any flavoured sponge and chocolate coating you would like.
Time it takes to make:
45mins (plus chilling time)
Why we love it:
Cake pops are a fun way to serve cake and are a god send at parties - no need for plates or spoons, just hand out these cakes on a stick.
Top tip:
If you can't find candy melts you can replace it in the ingredients with some cooking chocolate.
Get the recipe:
Cake pops