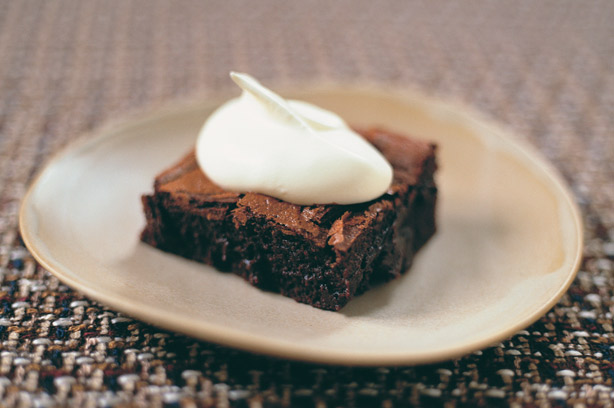 4. Chocolate brownies
Good for:
Girly nights in.
Flavours:
Gooey on the inside, crispy on the outside, these brownies are a little bit of chocolate heaven.
Time it takes to make:
30mins
Why we love it:
This chocolate brownie recipe is a favourite in the goodtoknow office - it never lets you down. Microwave and serve with a little ice cream for a naughty dessert treat.
You say:
'I made these today, but use 100g dark and 100g milk choc, also added chopped nuts in. They are delicious and I'll be making these again!'
goodtoknow user GinaB
Get the recipe:
Chocolate brownies