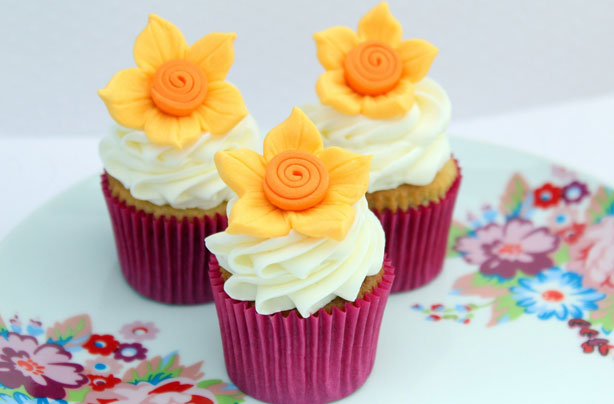 20. Daffodil cupcakes
Good for:
Spring parties.
Flavours:
This recipe uses light carrot sponges but you can pick whatever flavour you like to sit beneath these pretty toppers.
Time it takes to make:
1hr 10mins
Why we love it:
Looking at these cupcakes always makes us smile. Even if the sun refuses to come out, these pretty toppers are a little bit of spring sunshine.
Top tip:
Practise making the flowers before the big day if you're planning on making these for a celebration - you wouldn't want the last minute stress!
Get the recipe:
Daffodil cupcakes