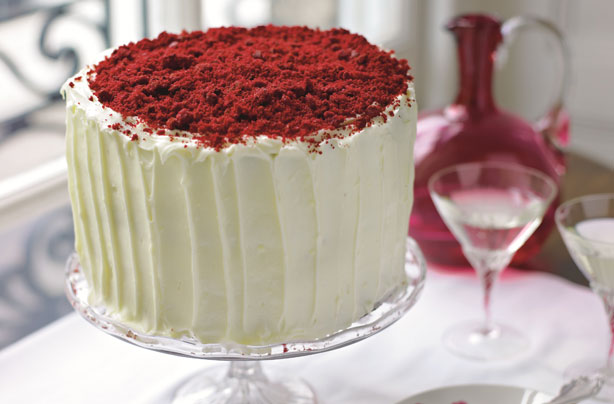 19. Stacie Stewart's red velvet cake
Good for:
Taking that next baking challenge.
Flavours:
The sponges may look red but they actually have a deep chocolatey flavour which is complemented by the cool frosting.
Time it takes to make:
2hrs
Why we love it:
If we've learnt one thing from ITV show Food, Glorious Food it is that judge Stacie is passionate about her cakes. Her impressive red velvet is an absolute show stopper.
Top tip:
Be careful with how much red food colouring you add to the cake mixture - you need to balance out the flavours to make sure you don't taste the colouring.
Get the recipe:
Stacie Stewart's red velvet cake