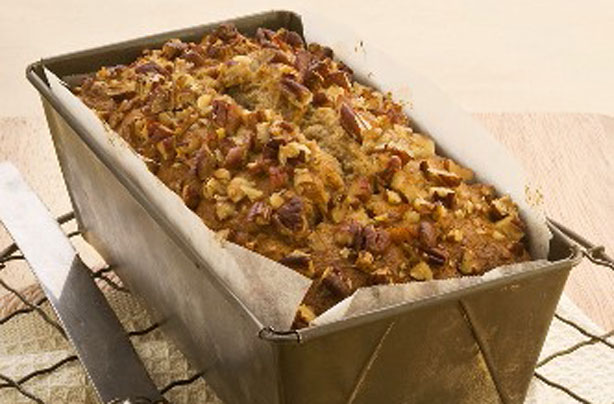 17. Apricot and banana loaf
Good for:
Using up leftover fruits.
Flavours:
A dense, moist sponge with a sharp fruity twist.
Time it takes to make:
1hr 35mins
Why we love it:
Apricots are in season this month but you don't really see that many cakes that are made with this tangy fruit. This classic banana loaf is given a sharp burst of flavour with this tasty addition.
Top tip:
Banana loaves take longer to bake than your average cake so don't be worried if it takes a little longer to make than you may think.
Get the recipe:
Apricot and banana loaf