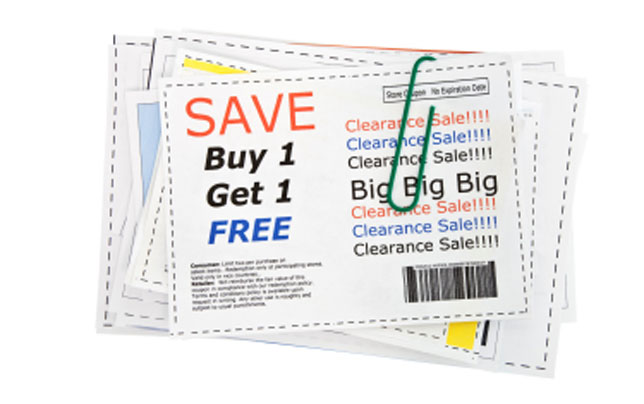 Look out for coupons
You don't see many coupons about these days, but they are still out there! An easy way to cut down the costs of your meal, coupons can often be a big part of supermarkets' and brands' advertising campaigns so it's worth checking for a few before you head to the shops. The most common type of coupon will be £1 (or a similar sum) off a particular product - as always, make sure you will actually use the product before rushing off to buy it.

Top tip: Most coupons can be found online and you can print them off when you need them. Some money-saving websites even tell you where to find all the coupons so it couldn't be easier.