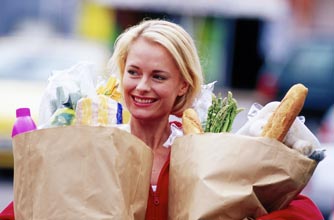 Leave the car at home
This obviously depends on the size of your shop - we're not suggesting you carry a full month's shop on your own! Having to carry the food home will make you think twice about buying anything you don't really need - you just have to imagine the extra weight on your hands and it will quickly go back on the shelf!

Top tip: If walking isn't an option, you could get set yourself a limit for how full you want your car to be - or how many trips from the car to the house you want to make when unloading.