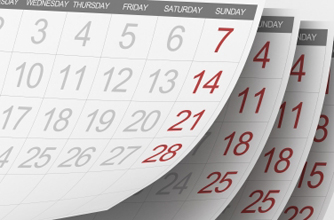 Bank holiday bonanza
They may only occur a few times a year, but Bank holidays are a goldmine for reduced items. They're the only days when supermarkets are forced to be closed so it will undoubtedly lead to more items that need to be sold before they go out of date - that reduced section has never looked so full!
Top tip: Christmas Eve shopping may be a little hectic but it's when they start reducing the Christmas items - perfect for a few last minute bargains!