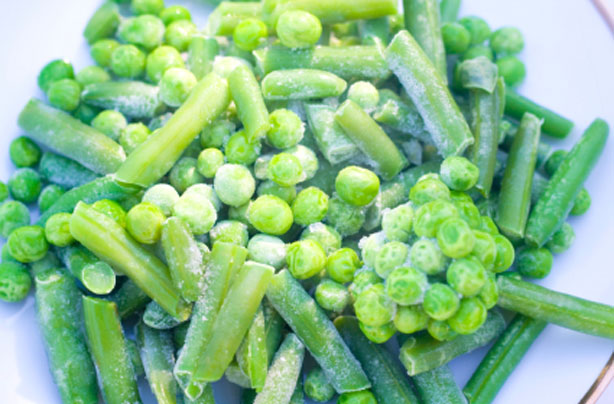 Frozen fruit and veg
Frozen fruit and vegetables are often cheaper than fresh and they last much longer. People often think that frozen foods aren't as fresh but the vegetables and fruit are frozen as soon as they're picked so they're actually fresher!

Top tip: A bag of frozen peas can come in really handy when you don't have much in - they can be used as the main ingredient in risotto, soup or a frittata.