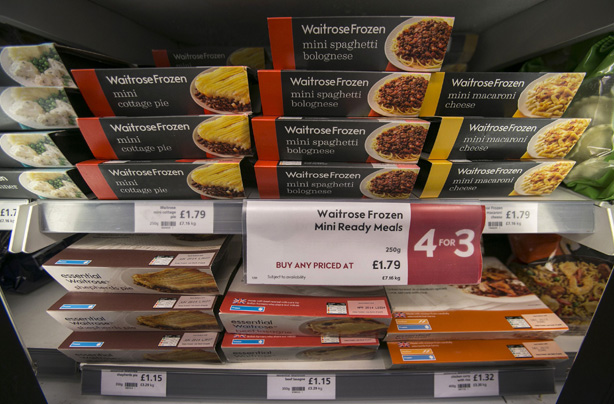 Use offers smartly
You may only want to buy one but there's a buy 4 for the price of 3 offer - it sounds like a good deal but do you really want 4? If offers make you spend more than you originally planned, more often than not, they're not actually saving you money. Add up how much money you are actually saving - 3 for £1 deals are notoriously misleading - and whether you actually need the extra food.

goodtoknow user Nicki Salter makes a good point: 'Always check the £ per 100g on the shelf labels as you can make your £ go further. Sometimes the bigger packs work out more expensive per 100g than the smaller ones!'

Top tip: If it's a product that is on your shopping list and is one you use often, it's worth stocking up on it when it's on offer.