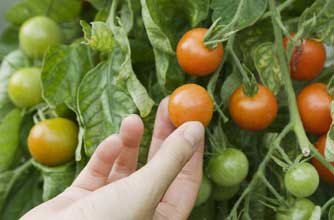 Grow your own tomatoes
It can be expensive to grow your own vegetables but if there's one particular item you constantly buy from the supermarket, it might be worth looking into. Tomatoes for instance are cheap to grow - you just need to spend a little upfront, then you'll be overrun with free tomatoes!
Top tip
: You don't need to dig out a patch in your garden, some vegetables can be grown in pots or alongside your flowers. See our guide on
how to grow your own
.