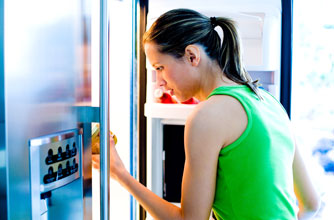 Organise your fridge
New products going into a fridge can often mask others at the back, meaning they'll probably be forgotten about. As items in the fridge usually have a short shelf-life, it's important to rotate ingredients to ensure you don't miss any use-by expiry dates.

Top tip: Separate your shelves for old and new products. You can only move onto the new shelf once the old one is empty.