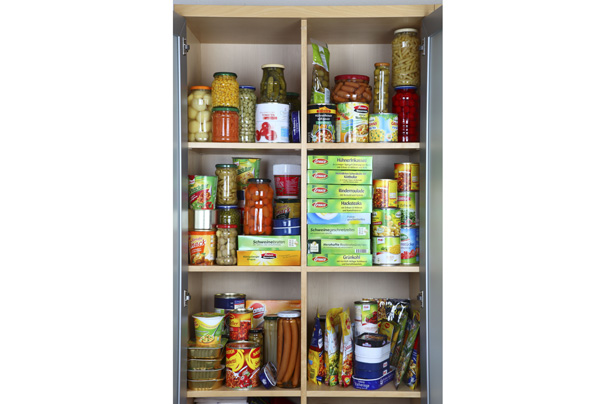 Smart store cupboard
Don't just chuck things in a cupboard - a bit of order ensures you don't lose or forget about ingredients. Have one shelf for rice and pasta, one for tins and one for condiments. If you open your cupboard and see clearly what you have, you'll be more likely to think of a meal to make out of it.

Top tip: If you're a keen baker, its a good idea to have a separate space for baking products as they can take up quite a lot of space and aren't often useful when making meals.