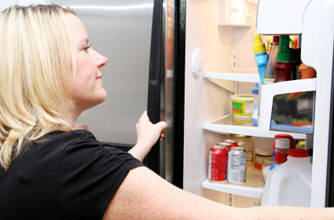 Get fridge and freezer smart
Make sure your fridge is always set to 1-5 degrees, it ensures your chilled food lasts longer. Empty freezers are more expensive to run, so the fuller you keep it, the less energy it is using.

Top tip: Read the user manuals for your fridge and freezer, you might find out a few money saving tips.