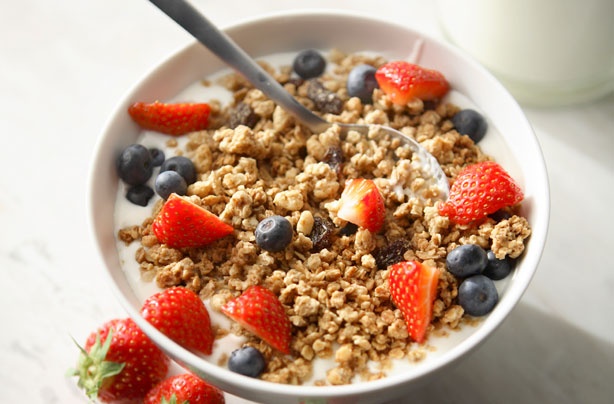 Homemade cereal
Cereal is a very expensive product to buy and, if you eat it every morning, it can be used up quite quickly. It's easy to make up your own cereal and because it's homemade you can make sure it's a healthy start to the day.
Muesli
,
granola
and
porridge
are made using ingredients that are cheap to buy in bulk so you can stock up and make cereal for weeks.
Top tip
: Make batches for the family that feature their favourite ingredients - dried fruits and a little sweet twist can make muesli seem like a treat.