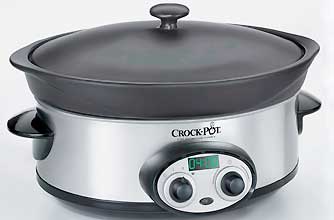 Invest in a slow cooker
Forking out on a few high-cost products is sometimes a cost-saving investment. A slow cooker is an easy and money-saving piece of equipment to own - and you can normally pick one up for as little as £20. Almost all of your ingredients can be turned into a hearty family meal with a little time in the slow cooker.
Top tip:
It's not just stews and casseroles, slow cookers can also be used to make curries, pasta dishes and even cakes - see how with our
easy slow cooker recipes
.