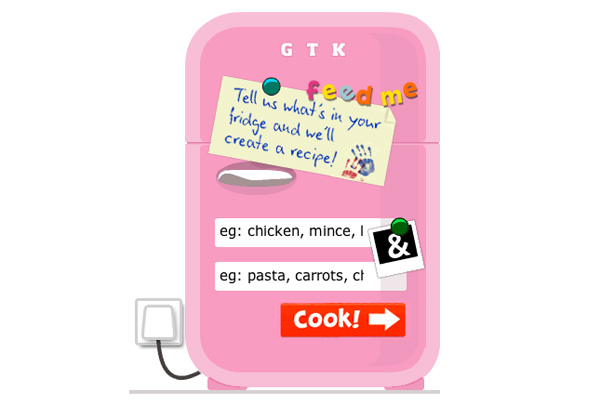 What's in my fridge?
When you haven't got much in, it's hard to visualise what you can make from what you have. Rather than heading to the shops when the fridge looks a bit bare, search for recipes using up the odd bits and bobs you've got in.
Top tip
: We don't want to blow our own trumpet or anything, but we think our
what's in my fridge tool
is a pretty good way of finding meals to use up your leftovers. You simply enter what you have in and we'll give you a recipe - simple!