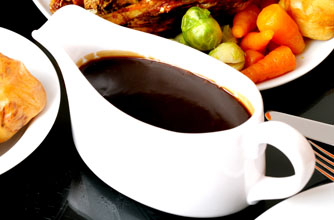 Don't chuck the gravy!
Is is just us or is there always loads of gravy leftover from a Sunday lunch? goodtoknow user Sharon Trehane has the answer. She uses leftover gravy from roast dinners as the base for her stews or casseroles - delicious!

Top tip: Gravy can be frozen in portions so if you're not planning of using it a few days after making, stick it in the freezer.