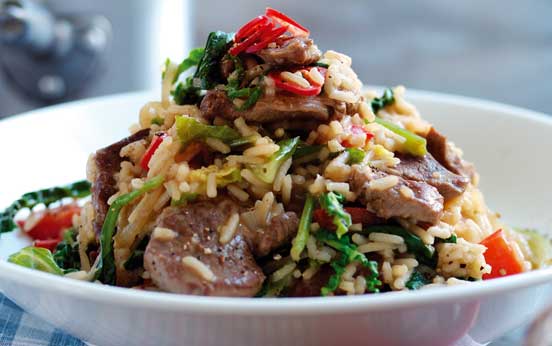 Michelle Pritchard
What's in your fridge?
Lamb fillets, carrots, salad, rice, pasta, cauliflower, broccoli, tomatoes.
We recommend:
How about a lamb
pepperpot
? You can replace the veggies in this recipe with what you have in.
Twists:
You can use any meat or vegetables you have in to make a pepperpot - it's a good recipe to use up your leftovers.