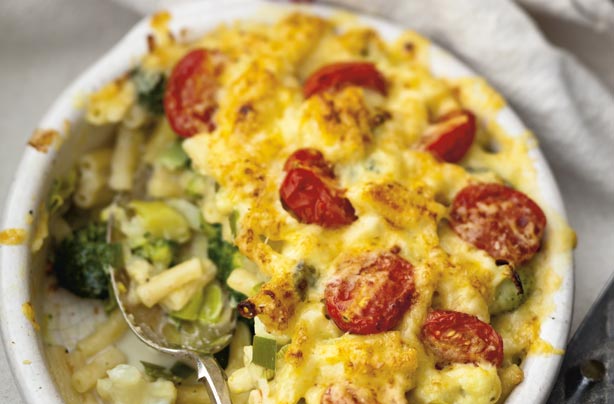 Marguerita Kennedy
What's in your fridge?
Cheese, pasta , milk, butter fish fingers, frozen veg - carrots, peas, sweetcorn, broccoli and red pepper.
We recommend:
This
vegetable macaroni cheese
will make good use of all your ingredients (aside from the fish fingers!)
.
Twists:
A strong-flavoured cheese like goat's cheese, Feta or even blue cheese could be crumbled atop this dish for extra flavour.