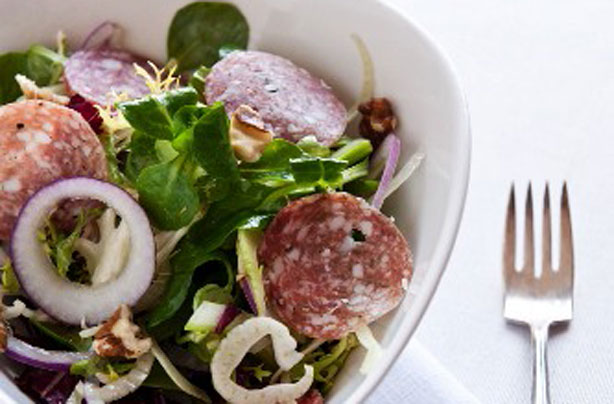 Helen Overton
What's in your fridge?
Parmesan, salami,fine green beans, tomatoes cucumber and baked beans
We recommend:
Gino D'Acampo's mushroom fusilli
would be a great recipe for you - swap the mushrooms for green beans, add in the tomatoes. This recipe will use up your salami and Parmesan too o
r if you fancy something lighter this
salami and fennel salad
would do the trick
-
add in the green beans (cooked), cucumber and tomatoes.
Twists:
These ingredients would be perfect on a pizza too!