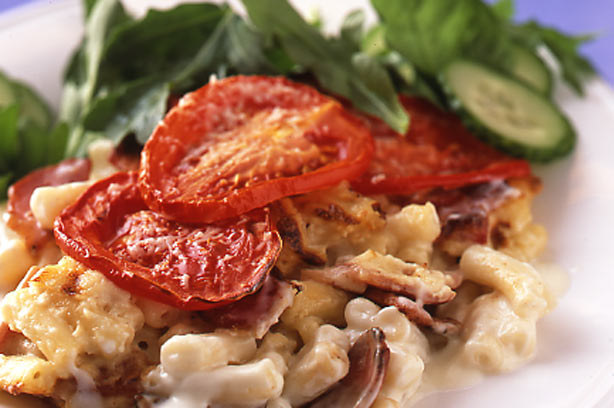 Helen Coutlis
What's in your fridge? Cheese, tomatoes, olives, bacon, green beans, milk

We recommend: Making our delicious bacon and tomato macaroni cheese - add in your green beans finely chopped and use any shaped pasta that you might have in the cupboards.

Twists: Swap the bacon for other meats like cooked ham, pancetta, sausage or chorizo instead.