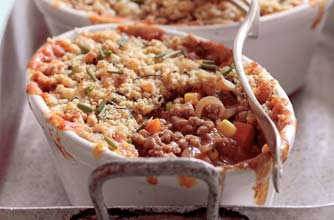 Lydia Munchkins Mummy Appleyard
What's in your fridge? Cheese, salad, carrots, potatoes, onions, milk, eggs, lamb mince

We recommend: Our delicious lamb and vegetable crumble with a potato mash topping - just like a shepherd's pie instead of using oats.

Twists: Cooked pasta topped with grated cheese, sweet potato, or breadcrumbs would make a delicious topping too.