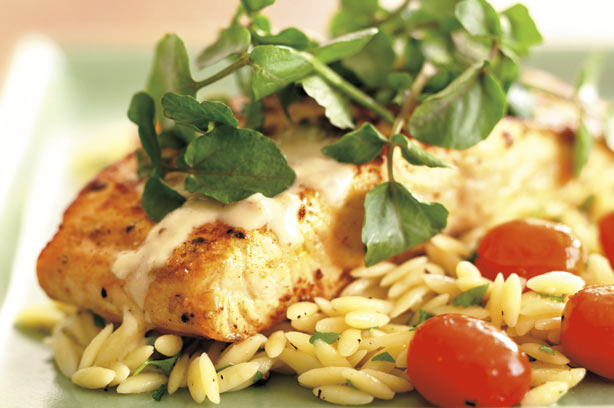 Valfreya Gefjun
What's in your fridge?
Leftover rice, with mixed veggies, lemonade and salmon.
We recommend:
Honey mustard seared salmon fillets with rice and roasted baby tomatoes
. You can re-heat the rice with some roast veggies. You can leave off the sauce if you don't have the ingredients in
.
Twists:
White fish like cod, haddock or trout would be nice in this dish - as would some honey and mustard chicken.