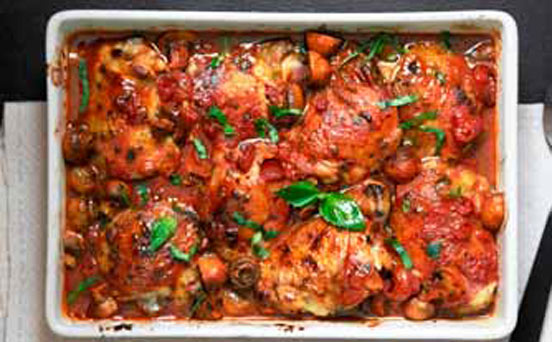 Gemma Clayton
What's in your fridge?
Chicken, broccoli, chopped tomatoes and courgette. P.S I do not eat pasta or potatoes, just sweet potatoes
.
We recommend:
Tomato baked chicken
use your chopped tomatoes and courgettes to make a sauce and leave out the potatoes or sweet potatoes would work as a substitute.
Twists:
A cheesy sauce would make a nice change or your could substitute the chicken for pork chops or slices of aubergine.